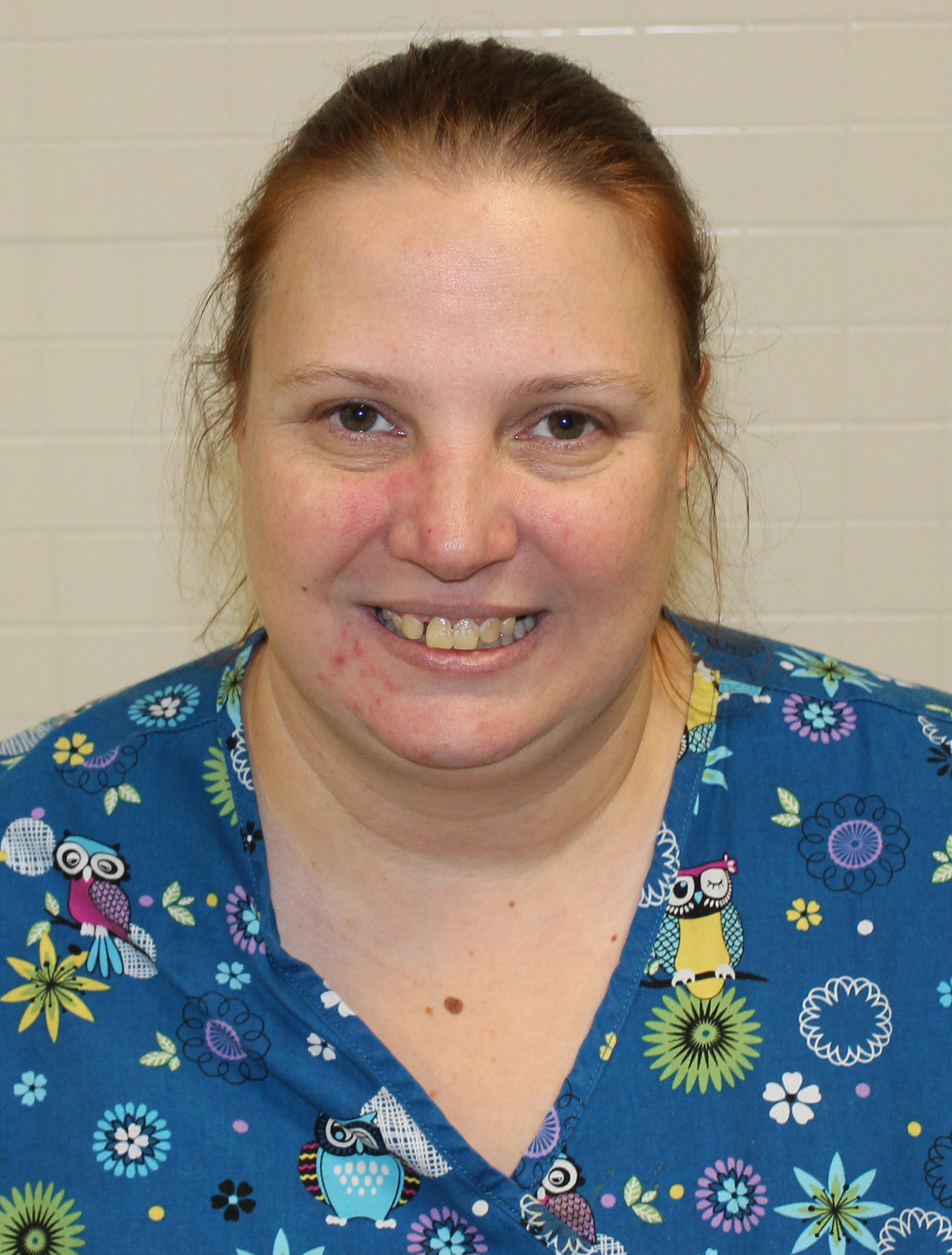 Holly Vanderbol, RN, 6 South Pediatrics, Blessing Hospital, received the DAISY Award for December 2015.  The international DAISY Award program provides a way for patients or their family members, visitors, doctors, hospital staff members and volunteers to recognize the extraordinary care provided by nurses.
Holly was honored for the care she provided to seven-year-old Avery Larson in December 2014.
Stacy Larson, Avery's mother and a Blessing employee, wrote in the DAISY nomination, "When Holly learned that Avery was missing school activities such as Christmas parties and a viewing of the movie "Polar Express", Holly took the time to bring her personal copy of the movie to Blessing for Avery to watch.  She also purchased marshmallows in order to provide Avery with hot chocolate to watch during the movie, which is a tradition at school. Holly's touching actions, caring demeanor and collaborative care were greatly appreciated. She touched my daughter's heart as she continues to relay the story of her stay at Blessing and 'Nurse Holly' who took care of her."
Holly is a 16 year member of the Blessing Hospital nursing staff, the past three years on 6 South Pediatrics.  She and her husband Gabe have three children; Zachary, Noel, and Joshua.
She received a certificate, DAISY Award recipient pin, hand-carved stone sculpture entitle "A Healer's Touch" sculpted in Africa specifically for the DAISY Award recipients, a banner to display in a prominent area of 6 South Pediatrics, a cake and cinnamon rolls to share with her coworkers.
DAISY stands for "Diseases Attacking the Immune System." The family a 33-year old man who died of an immune system disorder began the program in 1999 to honor his memory by recognizing extraordinary nurses everywhere who make a difference in the lives of people by the work they do every day.  There are more than 1,900 healthcare providers worldwide who participate in the DAISY Award program.