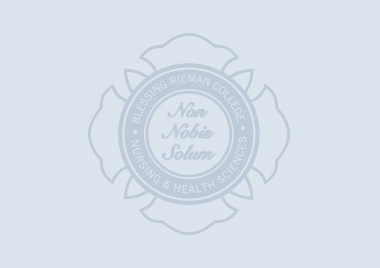 Blessing-Rieman College of Nursing and Health Sciences is hosting four informational sessions regarding its online degree programs including RN-BSN, RN-MSN and MSN.
The informational sessions will be held from 11 am to 1:30 pm on Tuesday, January 26; Thursday, January 28; Monday, February 1 and Tuesday, February 9.  The sessions will be held in Conference Room B of Blessing Hospital at 11th Street.  Conference Room B is in the basement of the building near the cafeteria.  Registered nurses interested in earning an advanced degree online through Blessing-Rieman may stop the session of their choice any time between 11 am and 1:30 pm.
Information available will include how to apply, admission requirements, program details, ease of credit transferring.
For more information call 217-228-5520, ext. 6964.