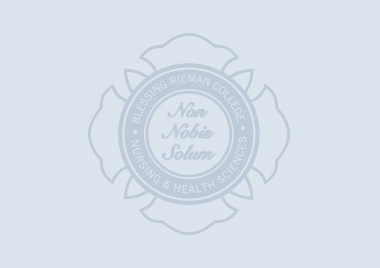 New cancer-fighting technology in use at the Blessing Cancer Center's nationally-accredited Radiation Therapy Department delivers treatment with greater precision and speed. The TrueBeam STx treats tumors anywhere in the body, including the brain and spine.
"The TrueBeam STx system uses enhanced, real-time imaging tools that allow us to see the tumor we are about to treat much more clearly and observe it through the course of treatment." said Young Yu, MD, radiation oncologist, Blessing Hospital. "These are major improvements in radiation oncology technology."
Those tools include on-board X-ray and Computed Tomography (CT) imaging that deliver a higher level of resolution than previously available.
"It also takes a shorter time to capture these clearer images," Dr. Yu continued. "The benefit of better and faster imaging is improved treatment accuracy and reduced radiation exposure risk to healthy tissue and critical organs."
 Reducing treatment time is particularly important in the stereotactic treatment of the brain and spine.
To compensate for tumor movement between treatments, TrueBeam STx has a robotic treatment couch on which the patient lies.  It moves in three dimensions instead of two dimensions to provide more accurate daily patient positioning delivering maximum treatment to the tumor while better protecting surrounding healthy tissue and organs.
"Now, we don't have to physically move the patient if the images show the tumor has moved from the previous treatment," said Dr. Yu.  "We can move the table in any direction.
Finally, to compensate for patient movement during treatment, TrueBeam STx uses Vision RT, a real-time optical surface tracking camera that monitors patient movement during treatment.
"Vision RT ensures the patient is in correct position before treatment and tracks any movement during the treatment with real-time feedback," said Dr. Yu.
Purchase and installation of the TrueBeam STx, manufactured by Varian Medical Systems, totaled just over $4 million, including the use of a $22,716 donation to The Blessing Foundation, specifically for the purchase of a new linear accelerator by Blessing Cancer Center Radiation Therapy Department
The Blessing Cancer Center Radiation Therapy Department is accredited by the American College of Radiation Oncology and offers the most technologically
advanced radiation therapy, including image-guided radiotherapy, Stereotactic Radiosurgery, Intensity-Modulated Radiation Therapy (IMRT), superficial therapy and prostate brachytherapy. The care team includes two board certified radiation oncologists; a board certified Ph.D. physicist; certified dosimetrists and certified radiation therapists.
Each member of the team works full-time in the Blessing Cancer Center. No other provider in the Tri-State area offers a full-time radiation therapy team that includes these specialties.