Blessing-Rieman College of Nursing & Health Sciences utilizes 2 different facilities for educational needs.
The main campus, which includes classrooms, library, student lounge, faculty offices, and all student services, is located on the 11th & Broadway Blessing Hospital Campus.
The Blessing-Rieman Simulation Center is located at the Blessing Education Center, 5009 Oak Street in Quincy, IL.
Click here to view our virtual tour.

Below is the 11th Street Parking Map.
Students are required to park in Lot 21 only.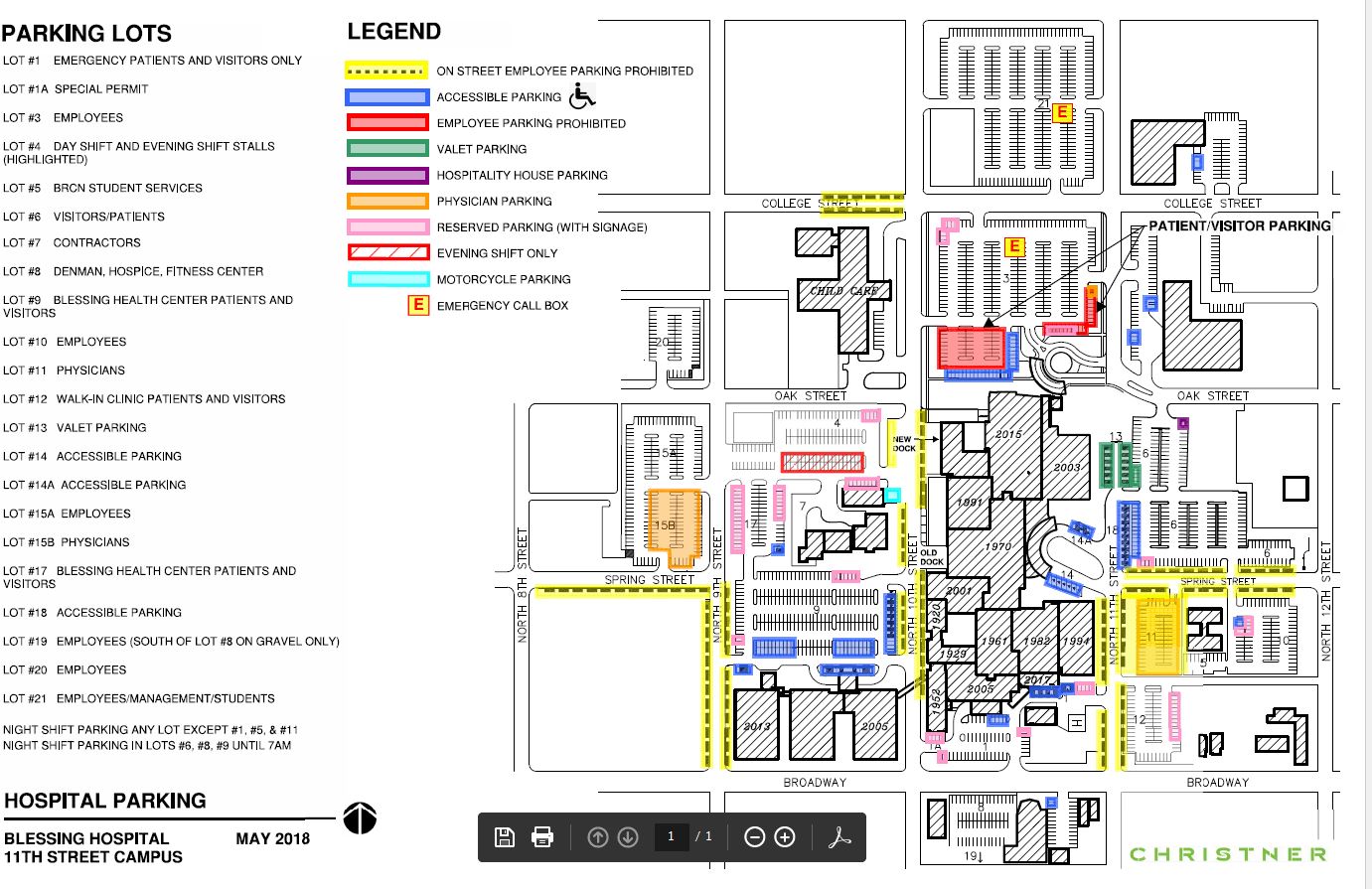 .